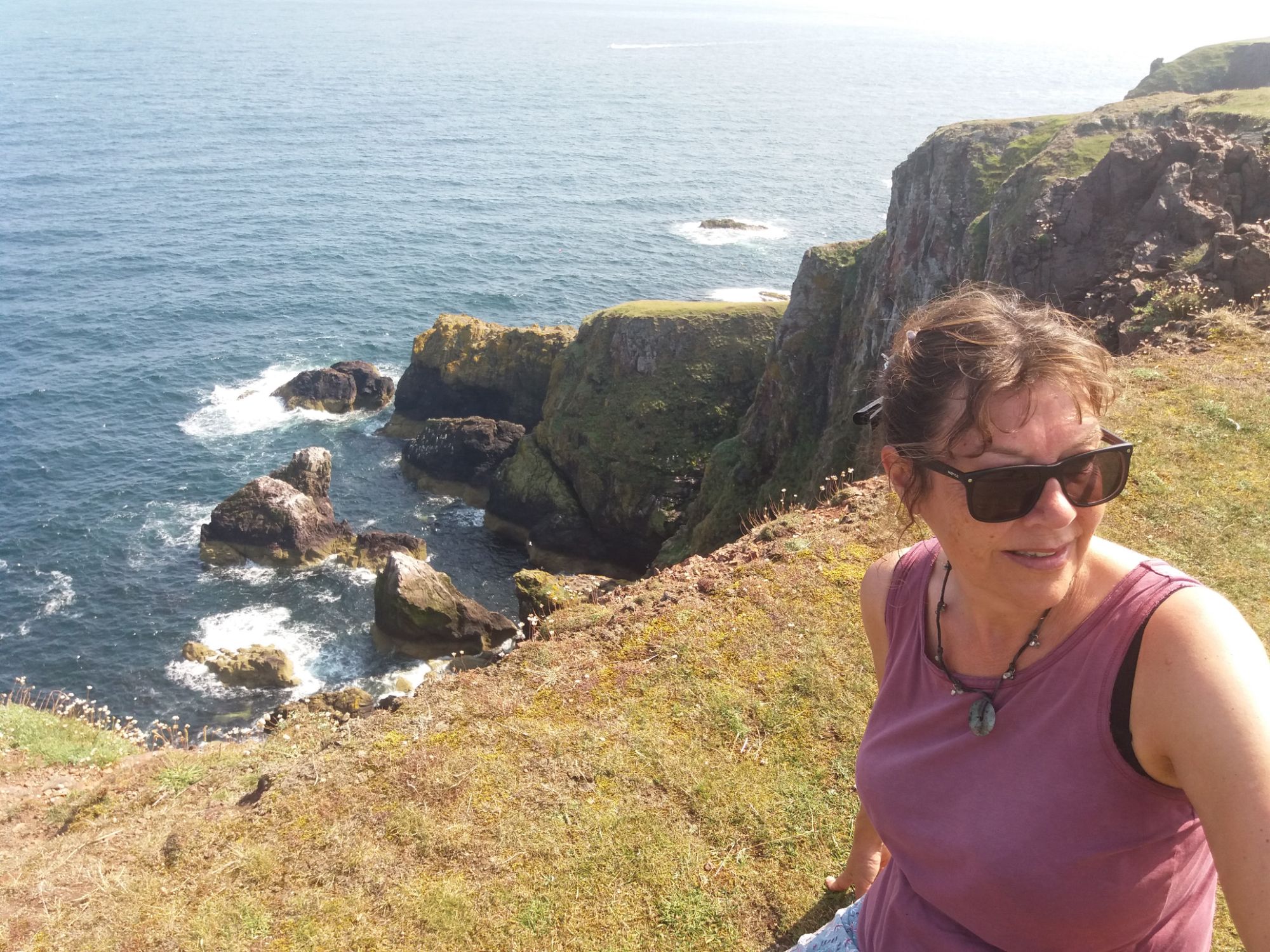 Stella is a qualified Yoga Teacher
(The Independant Yoga Network)
In addition she has studied Qigong and how Qigong can be woven into a regular Yoga practice.
Stella is qualified in Holistic Massage, Aromatherapy Massage, Reflexology and is a Level 3 Wellbeing Practitioner. Stella is based in the historic Norman town of Richmond North Yorkshire and is married to cellist Andy Wardale.
I have been interested in and practiced some form of Yoga, since I was a teenager. It has been a thread which has woven itself through my life, sometimes re-emerging and sometimes disappearing into the background when jobs, family or moving to different parts of the country took over.
In 2014, I started to realise that when times were harder or busier, it was not a time to stop Yoga. It was rather a time to increase my practice and find space and time from within, instead of waiting for external circumstances to change. This led to a weekly practice, sometimes twice a week until in 2018 when, following a freak accident, my rehabilitation and recovery was the catalyst to train as a Yoga Teacher.
I have also completed a qualification in Massage, Aromatherapy and Reflexology, in order to offer a truly holistic approach to wellbeing.
If you would like to find out a little more about my Yoga and Holistic Therapies journey, you can read about it here.
I was recently interviewed by Kristine Weber of Subtle Yoga, whom I very much admire. If you would like to see the interview, please click here.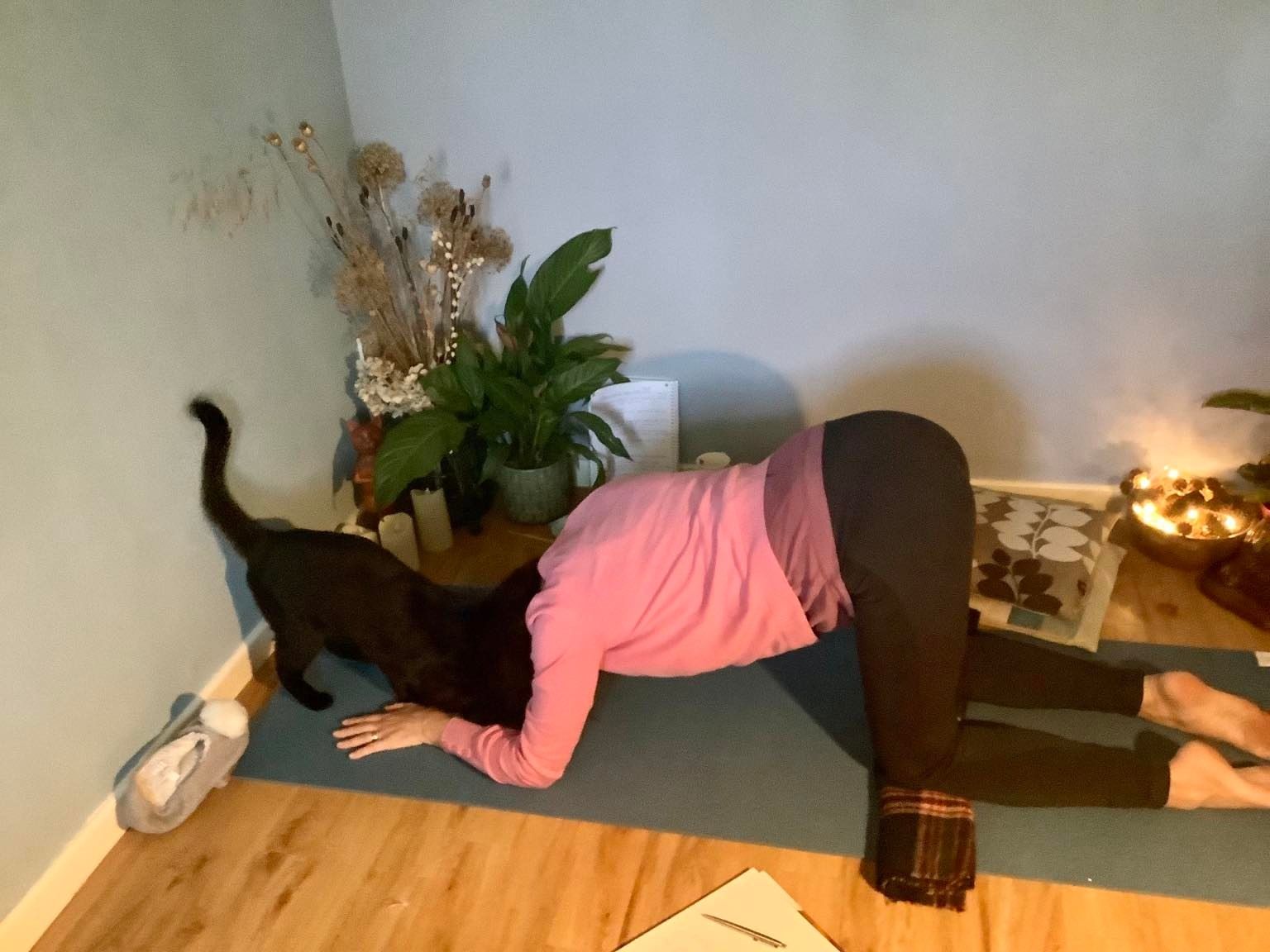 stella working out her class...
.....with a helpful furry friend whispering some Top Tips!